NCSC Fall Championship Race 11
Capeway Rovers M/C Middleboro, MA
Sunday, Nov 10th
Gate opens Saturday 4pm
Racing Sunday
2 Moto Format
No 1 Day Membership required

250A / 450A Expert Payout per Moto
Capeway Rovers $ Chart
Open A / Vet A 50% after 2nd Moto
 
Weather
Best Racing of the Season
"Not too Hot Not Too Cold"
Mid to upper 50's

  250A & 450A
Highest Payout in
New England
Bigger Than NESC
Bigger Than the Triple Crown
compare the charts
Open A - 30+ A - 40+ A
50% Payback every Race
 
"21st Century Racing Facility"
MyLaps Scoring
Ambulance on site
Plenty of Parking
Air Conditioned/Heated
Eat In Restaurant
Breakfast & Lunch Menu
Real Bathrooms
"No Porta Potties"

Buckley Photos will be here taking lots of great shots,
stop by his truck or check out BuckleyPhotos.com

Giveaway's Sunday
Who Likes Free Stuff???

Dealer gift cards


Bettencourts


C Cycle


Central Mass Powersports


Hutch Motorsports


Monty's Harley Davidson



Pilgrim Powersports


Plymouth County Powersports

Restaurant Gift Cards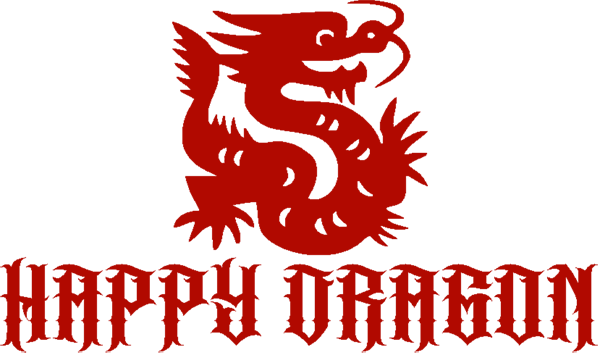 Happy Dragon Halifax, MA


The Brook Kitchen & Tap Holbrook, MA


Tommy Doyle's @ Sidelines Brockton, MA

 
NO STARTING ANY MACHINES BEFORE 9AM
 
Upon Entering the Property Everyone in your
Vehicle must have wristband on before
pulling away from the Entrance
 
Race Sign up
Riders Meeting 8:45am Sunday
Sign up for Sunday $35 per class
No Saturday Night Sign up
Sunday 7am-9am
Mechanic's Pass $5
 
Gate Opens Saturday Night 6-10pm
$15 per person under 4 free
Sunday 6:30am
$15 per person under 4 free

NO STARTING ANY MACHINES BEFORE 9AM
 
PIT BIKES/SCOOTERS ARE NOT ALLOWED TO BE USED AS PIT VEHICLES!!!
YOUR RACE BIKES CAN ONLY BE RIDDEN TO AND FROM THE GATE to your PIT 1ST GEAR AT WALKING SPEED!!
 
MyLaps Transponder Rental will be $20 Saturday with Credit Card
or $200 Cash as collateral plus $10 for Each Holder.
Not Racing Sunday $10 Refund on Transponder rented for Saturday Racing
The deposit will be refunded upon return,
Holder rental return will receive Track Bucks
 
NO BICYCLE RIDING ON RACE DAY EVER!!!
NO DOGS ON THE TRACK EVER!!!
No one other than track personnel allowed on the track for any reason. If your rider falls do not go on the track
If looking for a second class to Ride:
50cc 4-6 & 7-8 = 50cc Open, 65cc 7-9 & 10-11 = 65 Open, 85cc 9-11 & 12-15 = Supermini, 125 Youth AB – C & 250 A-B-C & 450 A-B-C = Open A-B-C.
 
250-2 Strokes are allowed in the 250/450/Open Class
250-4 Strokes are allowed in the 250/Open Classes
250-2 Strokes are not allowed in the Youth Class
85cc Maximum Wheel size not to exceed:17" Front 14" Rear no Big Wheels allowed.
 
We are not equipped to handle your waist oil or old tires so please take them with you.
The D.E.P. has rules we must all follow about these materials so please do your part.
MOTO MOM T Shirts available in cafeteria $18
Capeway Classic T's
Capeway Rovers T's
Capeway Rovers Hoodies
Capeway Rovers Sweatshirts
Available @ Sign up
 
Sunday
RACE ORDER
40 A/B/C
65cc 7-9/10-11
Open A/B/C
Supermini
50cc 4-6 / 7-8
250 A/B/C
65cc Open
30+ A/B/C
Women / 50+
85cc 9-11/12-15
450 A/B/C
50cc Open
125 Youth A/B/C

Check final race order after practice!!!!!!!!!!

2019 NCSC Schedule
NCSC FALL

Nov-10 Sun NCSC CAPEWAY ROVERS M/C
Nov-24 Sun NCSC CAPEWAY ROVERS M/C






Welcome aboard Fabworks and Rock Auto, our newest sponsor

s
Check out their web site thes next time you need steel fabrication for your business or parts for your car or truck at Fabworks and rockauto.com

If you or your company is interested in being a sponsor of the races at Capeway please send an email to David Payne

Save time at signup fill out the NCSC membership form on your computer print and mail it before the 1st Race



2019 NCSC membership forms on-line


Download the form to your computer, fill it out on your computer and then print out your completed form



Capeway Rovers M/C & NCSC are using MyLaps Transponders


All Riders must use a MyLaps Transponder

The Transponder needs to be registered and
charged prior to the event.
Make Sure you Charge your Transponder

MyLaps Transponders may be rented
To Rent a Transponder the Rental will be $10 with
Drivers License & Credit Card as Deposit
plus $10 for Each Holder Needed

If you already own a Transponder make sure your
Subscription is current and your Transponder is Charged

You may also go to MyLaps yourself and purchase
a Transponder for $103.74 Plus Shipping

Extra X2 Transponder Holders will be
available at the Track for $10 Each



Follow us on Facebook


Stop by the track page on Facebook for photos of the new track changes, it's all right here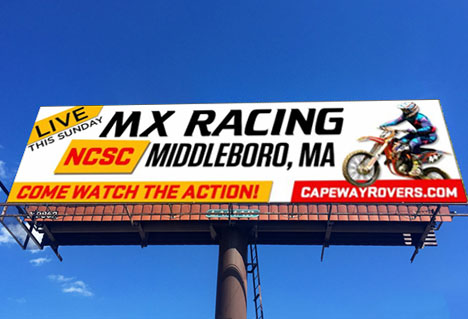 2019 Classes

50 4-6
50 7-8
50 Open 4-9
65 7-9
65 10-11
65 Open 7-12
85 9-11*
85 12-15*
Supermini 9-16
Youth C 18 & Under
Youth A&B 18 & Under
Open C
Open B
Open A $
250 C
250 B
250 A $
450 C
450 B
450 A $
30 C
30 B
30 A $
40 C
40 B
40 A $
50+
Women 85-250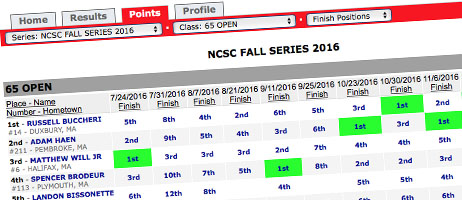 NCSC Trackside results page
Check out the results page powered by Trackside, it's search-able by event, racer name or number. Click here to see all the stats.


Important notice about number plates
All motorcycles must have number plates, upright, clearly visible and legible when in a riding position and securely mounted; they consist of a front plate and side plate on each side.
Your N.C.S.C assigned number, in plain block numbers, with the appropriate color combinations must be used.
Fluorescent numbers and or backgrounds are not allowed. Fancy designs, outlines and or shading of numbers are not allowed.
All numbers on a motorcycle must be minimum of six inches tall, except for 50cc and 65cc class, they can be a minimum of three-inches tall.
Numbers may not touch or overlap on number plates.
Illegible numbers can result in either improper lap scoring or no scoring for the race. It is the rider's responsibility to ensure scorers can easily read his official NCSC number.

Number Plate Colors are:
50cc+ 60cc and Novice (C) - Black background White numbers
Amateurs (B) - Yellow background Black numbers
Expert (A) - White Background Black numbers.
Penalties will be assessed for wrong colors.


250 2-stroke rule update
250 2 Strokes are allowed in the 250/450/Open classes.
250 4 Strokes are allowed in the 250/Open classes.
250 2 Strokes are NOT ALLOWED in the 125 Youth classes.

General info
Member Event Entry $35 per Class
Gate $15 General Admission under 4 Free
Gate opens Night before Event 4-10pm
Gate opens Day of Event 6:30am
Sign up is 6-7pm Night before, Day of 7-9am
Practice starts at 9am - Racing follows practice
NO STARTING OF ANY MACHINES BEFORE 9:00 AM


2019 NCSC Schedule
NCSC SPRING
Mar-31
Sun
Practice
CAPEWAY ROVERS M/C
Apr-7
Sun
Practice
CAPEWAY ROVERS M/C
Apr-14
Sun
NCSC/NEMX
CAPEWAY ROVERS M/C
Apr-21
Sun
NCSC (Cancelled)
CAPEWAY ROVERS M/C
Apr-28
Sun
NCSC
CAPEWAY ROVERS M/C
May-5
Sun
NCSC (Cancelled)
CAPEWAY ROVERS M/C
May-12
Sun
NCSC
CAPEWAY ROVERS M/C
May-19
Sun
NCSC
CAPEWAY ROVERS M/C
May-25
Sat
NCSC AT WSP
WINCHESTER SPEEDPARK
May-26
Sun
NCSC AT WSP
WINCHESTER SPEEDPARK
Jun-2
Sun
NCSC
CAPEWAY ROVERS M/C
Jun-9
Sun
NCSC
CAPEWAY ROVERS M/C
Jun-16
Sun
NCSC
CAPEWAY ROVERS M/C
Jun-23
Sun
NCSC
CAPEWAY ROVERS M/C
Jun-29
Sat
National
SOUTHWICK, MA
Jun-30
Sun
NCSC
CAPEWAY ROVERS M/C
Jul-6
Sat
NCSC AT WSP
WINCHESTER SPEEDPARK
Jul-7
Sun
NCSC AT WSP
WINCHESTER SPEEDPARK
NCSC FALL
Jul-19
Fri
Practice
CAPEWAY ROVERS M/C
Jul-20
Sat
NCSC/NEMX CLASSIC
CAPEWAY ROVERS M/C
Jul-21
Sun
NCSC/NEMX CLASSIC
CAPEWAY ROVERS M/C
Aug-11
Sun
NCSC
CAPEWAY ROVERS M/C
Aug-18
Sun
NCSC
CAPEWAY ROVERS M/C
Sep-7
Sat
NCSC
CANCELLED
Sep-8
Sun
NCSC/NEMX
CAPEWAY ROVERS M/C
Sep-22
Sun
NCSC
CAPEWAY ROVERS M/C
Sep-29
Sun
NCSC/NEMX
CAPEWAY ROVERS M/C
Oct-13
Sun
NCSC
POSTPONED
Oct-20
Sun
NCSC AT WSP
WINCHESTER SPEEDPARK
Oct-27
Sun
NCSC Cancelled
CAPEWAY ROVERS M/C
Nov-2
Sat
NCSC/NEMX MOTO BASH
CAPEWAY ROVERS M/C
Nov-3
Sun
NCSC/NEMX MOTO BASH
CAPEWAY ROVERS M/C
Nov-10
Sun
NCSC
CAPEWAY ROVERS M/C
Nov-24
Sun
NCSC
CAPEWAY ROVERS M/C
SCHEDULE NCSC 2019
SPRING 13 RACES MUST COMPETE IN 19 MOTOS 70% PARTICIPATION FOR AWARDS
FALL 12 RACES MUST COMPETE IN 17 MOTOS 70% PARTICIPATION FOR AWARDS
SCHEDULE SUBJECT TO CHANGE